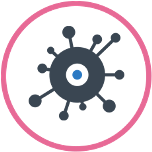 Clinical trials Łuszczycy
It is important to remember that every drug available in pharmacies has been evaluated in clinical trials.
Free consultation - Dni otwarte
Chcesz skonsultować zmiany skórne u siebie oraz bezpłatnie zasięgnąć opinii lekarza specjalisty?
Centrum Badań Klinicznych PI-House prowadzi bezpłatne konsultacje dermatologiczne dla pacjentów dorosłych oraz dzieci chorujących na łuszczycę w stopniu umiarkowanym do ciężkiego.
Każda osoba może się z nami skontaktować wysyłając do nas swoje zgłoszenie on-line.
Zgłoszenie
Rozpocznij swoje zgłoszenie wysyłając do nas formularz zgłoszeniowy, który znajduje się poniżej. Skontaktujemy się z Tobą i wspólnie omówimy informacje udzielone w formularzu.
Rozmowa z lekarzem
Następnym krokiem będzie rozmowa z lekarzem prowadzącym. Na wizycie osobistej, w ramach bezpłatnej konsultacji, lekarz specjalista z obszaru dermatologii oceni Twój stan zdrowia, przeprowadzi rozszerzony wywiad medyczny dotyczący Twojej choroby oraz omówi bieżące wyniki.
Decyzja
Zanim zdecydujesz się na bezpłatne leczenie w ramach programu klinicznego, lekarz prowadzący konsultację skrupulatnie i dokładnie przedstawi Ci szczegóły badania.
Łuszczyca, to choroba przewlekła, o podłożu autoimmunologicznym, w jej przebiegu występują okresy remisji i zaostrzeń. Przyczyny rozwoju choroby nie są do końca znane.
Duże znaczenie ma najprawdopodobniej podłoże genetyczne. Ponadto różnego rodzaju czynniki zewnętrzne mogą nasilić lub wywołać chorobę. Należą do nich m.in.: silny stres, zaburzenia hormonalne, niewłaściwa higiena i używanie nieodpowiednich kosmetyków. Głównym objawem choroby są drobne wypryski otoczone czerwona skórą, niewielkie plamki na skórze rożnych rozmiarów, ból, swędzenie i pieczenie skóry. Początki choroby często obserwuje się w obrębie skóry głowy, ale także łokci, dłoni, pach, czy kolan.
Niestety łuszczyca jest nieuleczalna i pacjent musi nauczyć się żyć z tą chorobą, ważne jest przy tym stałe, nieprzerywane leczenie i opieka lekarza specjalisty z dziedziny dermatologii.
Check what tests we are currently conducting in our facility.
if you are interested participation in a clinical trial - submit your form to recruiting department