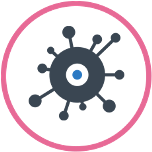 Clinical trials Łuszczycy u Dzieci
It is important to remember that every drug available in pharmacies has been evaluated in clinical trials.
Free consultation - Dni otwarte
Chcesz skonsultować zmiany skórne u Twojego dziecka oraz bezpłatnie zasięgnąć opinii lekarza specjalisty?
Centrum Badań Klinicznych PI-House prowadzi bezpłatne konsultacje dermatologiczne dla pacjentów dorosłych oraz dzieci chorujących na łuszczycę w stopniu umiarkowanym do ciężkiego.
Każda osoba może się z nami skontaktować wysyłając do nas swoje zgłoszenie on-line.
Zgłoszenie
Rozpocznij swoje zgłoszenie wysyłając do nas formularz zgłoszeniowy, który znajduje się poniżej. Skontaktujemy się z Tobą i wspólnie omówimy informacje udzielone w formularzu.
Rozmowa z lekarzem
Następnym krokiem będzie rozmowa z lekarzem prowadzącym. Na wizycie osobistej, w ramach bezpłatnej konsultacji, lekarz specjalista z obszaru dermatologii oceni Twój stan zdrowia, przeprowadzi rozszerzony wywiad medyczny dotyczący Twojej choroby oraz omówi bieżące wyniki.
Decyzja
Zanim zdecydujesz się na bezpłatne leczenie w ramach programu klinicznego, lekarz prowadzący konsultację skrupulatnie i dokładnie przedstawi Ci szczegóły badania.
Psoriasis jest częstą dermatozą wieku dziecięcego. W populacji dziecięcej pierwsze objawy pojawiają się najczęściej między 7–10 rokiem życia. Najczęstszym czynnikiem wyzwalającym lub zaostrzającym przebieg choroby u dzieci są infekcje bakteryjne, w tym zakażenia górnych dróg oddechowych oraz wirusowe (opryszczka, ospa wietrzna, grypa). Bardzo ważnym czynnikiem zaostrzającym przebieg łuszczycy u dzieci jest stres. Najważniejszymi cechami klinicznymi odróżniającymi łuszczycę wieku dziecięcego od łuszczycy wieku dorosłego są: częstsze zajęcie skóry twarzy, małżowin usznych, okolic zgięciowych oraz występowanie łuszczycy wysiewnej. Ponadto zmianom skórnym u dzieci częściej towarzyszy świąd. Łuszczyca powoduje znaczne obniżenie jakości życia u dzieci oraz wysoki poziom stresu, zwiększa również ryzyko zachorowania na depresję, stany lękowe czy zaburzenia afektywne dwubiegunowe. Leczenie łuszczycy u dzieci, bez względu na postać kliniczną choroby czy jej stopień zaawansowania, wymaga indywidualnego podejścia do pacjenta i zaangażowania w proces leczenia lekarza, dziecka oraz jego rodziców. Większość dzieci z łuszczycą lekką do umiarkowanej jest skutecznie leczona wyłącznie miejscowo, stąd uważa się, że ta forma terapii jest leczeniem pierwszego rzutu w tej grupie pacjentów.
Check what tests we are currently conducting in our facility.
if you are interested participation in a clinical trial - submit your form to recruiting department